Your vinyl and wood siding in Pensacola, North Pensacola, and Brent, FL protects you from the elements and determines the look and appeal of your home. It's important to treat your siding right! If it's looking a little downtrodden or lackluster, don't replace it for high costs—instead, have the professionals at Fresh Start Painting Inc. refinish it for you! We're your go-to among siding companies: using a careful touch, we'll bring your home's exterior back to life with safe washing and painting services.
Our experienced professionals are adept at dealing with both wood and vinyl siding in Pensacola, North Pensacola, and Brent, FL. Our approach takes into consideration the material protecting your home, as well as any particulars that may dictate the way we deliver service. We'll make sure to deliver a job well done, that restores both the beauty and integrity to your home's siding.
Washing
Using careful pressure washing techniques and solutions, we remove all of the dirt, debris and weathering from your home to ensure a smooth, clean base for painting. Our cleaning approach is thorough, yet soft and undamaging to your siding. We always make sure to double check our work and pride ourselves in making sure you notice the difference before we even start painting! Our goal is to truly restore the beauty and authenticity of your home's wood or vinyl siding.
Painting
After your vinyl or wood siding is properly and thoroughly cleaned, we get to work painting. Using the proper paint base depending on your wood or vinyl siding, we deliver immaculate brushwork and thorough results. Our even applications and ability to get every little nook and cranny results in a fresh façade that will make your home shine!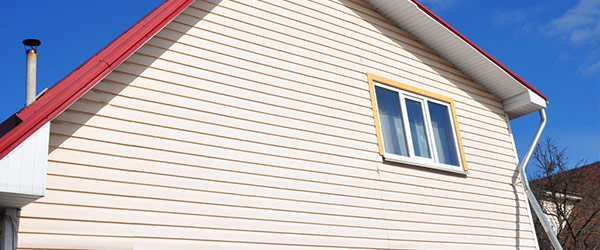 Call Us Today!
Are you ready to bring back the luster and allure of your home? Looking for siding companies? Contact Fresh Start Painting Inc. to learn more about how a thorough washing and a fresh coat of paint can make your vinyl or wood siding stand out in the best way. Reach us for a free consultation at 850-346-8319 to learn about siding services, pressure washing, interior and exterior painting, drywall repair, and more.