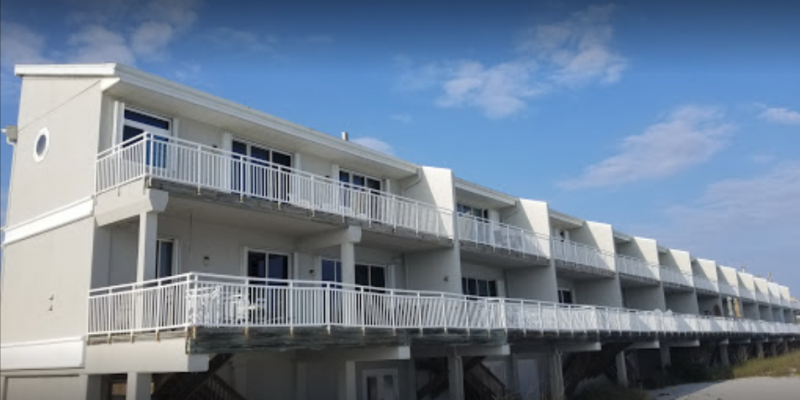 Pressure washing a deck is much more efficient than trying to scrub it by hand. Of course, it's important to know exactly how the process works and how to use the machinery before you get started.
Here are some tips about pressure washing in Pensacola, FL that will help you prepare your deck for refinishing or painting.
Preparation is key
Before you begin working with the pressure washer, you'll need to prepare the area. Remove any obstacles to prevent yourself from tripping or your hoses from getting tangled. Cover all plants, electrical components and light fixtures in the area just to make sure they don't get damaged, and sweep away any loose debris. Close all nearby windows and doors to prevent water from getting inside.
Always make sure your pressure washer is sitting in a safe area while you're using it—you don't want someone to accidentally run into it and knock it over. You should also pay attention to the wind direction, as this could send water or vapor flying into certain areas of your yard or home. Make sure you've also read up in the owner's manual about the proper spray pattern and spray tip for the job.
Using a cleaning solution
Before you begin using the pressure washer, you should apply a deck cleaning and brightening solution to the wood. Using the cleaner mixed with water according to the specifications on the cleaner, spray it on to the surface of the wood, and then use a utility brush to scrub it into tight corners and in between balusters. Cover the width of several boards with each pass of the cleaner, and scrub on any particularly dirty or stained spots. Allow the detergent to remain on the surface for the time recommended by the manufacturer, but don't let it dry there—rinse it away according to instructions.
Begin washing
Now you can begin using the pressure washer. Turn it on and hold it about a foot away from the surface of the wood (or the length prescribed in your owner's manual). Always work with the grain of the wood. You should go slowly but steadily—never stop or work across the grain, as doing either could result in you damaging the wood to the point where even significant sanding might not resolve the problem.
Generally, you'll work on a single board at a time, going back and forth along your whole deck. Always operate the tool safely—never point it at people, animals or plants, and never leave the spray gun unattended if the pressure washer is running. You should always be in complete control of where you're directing the pressure washer. Make sure you're wearing proper footwear for the job that covers your feet but that you also don't mind getting wet.
If this sounds like a lot of work, rest assured you don't have to tackle it alone—let the pros do it for you! For more tips about pressure washing in Pensacola, FL, we encourage you to contact Fresh Start Painting Inc. today and we'll be happy to provide you with additional information.
Categorised in: Decks, Pressure Washing