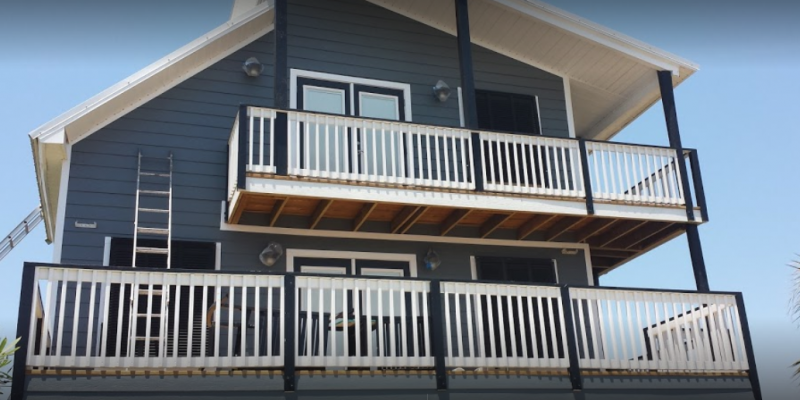 Most exterior painters follow the 60-30-10 rule, with the 60 percent being the body of the house, the 30 percent being the trim and garage doors and the 10 percent being the shutters and other accent areas.
While most of the attention will obviously be on the body of your house, a high-quality paint job on the trim can make a big difference in your home's aesthetic value. With this in mind, here are some tips from a painter in Pensacola, FL about how you can get the best possible paint job on the trim of your home:
White:
White is a classic paint color for trim that's often used on older, historic residences. Keep in mind that there are different shades of white—you should be careful with how it matches your siding. If you have a slate blue siding, you might choose a white that has either gray or blue undertones rather than yellow undertones.
Vivid colors:
Bright, vivid colors can be quite overwhelming in larger areas, but when used exclusively on your trim, they can provide a whole lot of character and really make your home stand out. Just make sure that, if you live in an area with an HOA, you check to make sure your chosen color will be approved.
Brick or stone:
If you live in a home primarily made with brick or stone but have painted accents and trim, make sure you choose one of the tones found in the materials of your home when selecting that trim. This will make for a much smoother flow in the colors of your home.
Shutters and window boxes:
If you decide to paint your shutters, make sure you paint the window boxes the exact same color. Otherwise, there will be a very mismatched appearance to your home's paint job.
Front door:
A freshly painted front door can do a lot to improve your home's curb appeal and aesthetic value, and also be a more welcoming sight to guests. You can coordinate or contrast the colors with your porch railings, posts, columns or mailbox.
Look at swatches:
You should avoid (as much as possible) falling in love with paint colors you've only seen in pictures of other houses on the internet. When you go to the paint store, get a look at the actual paint swatches, and even then, take home samples so you can get a sense of what they'll look like on your house as opposed to what they look like on Pinterest and Instagram houses.
Monochromatic:
Monochromatic color schemes are very trendy right now. This involves combining multiple shades of the same color, using darker and lighter or warmer and cooler tones to add some variance.
These are just a few tips to keep in mind for your exterior painting. For more information about how you can get the outside of your home looking great with a fresh coat of paint, contact Fresh Start Painting Inc. to speak with an experienced painter in Pensacola, FL.
Categorised in: Painting